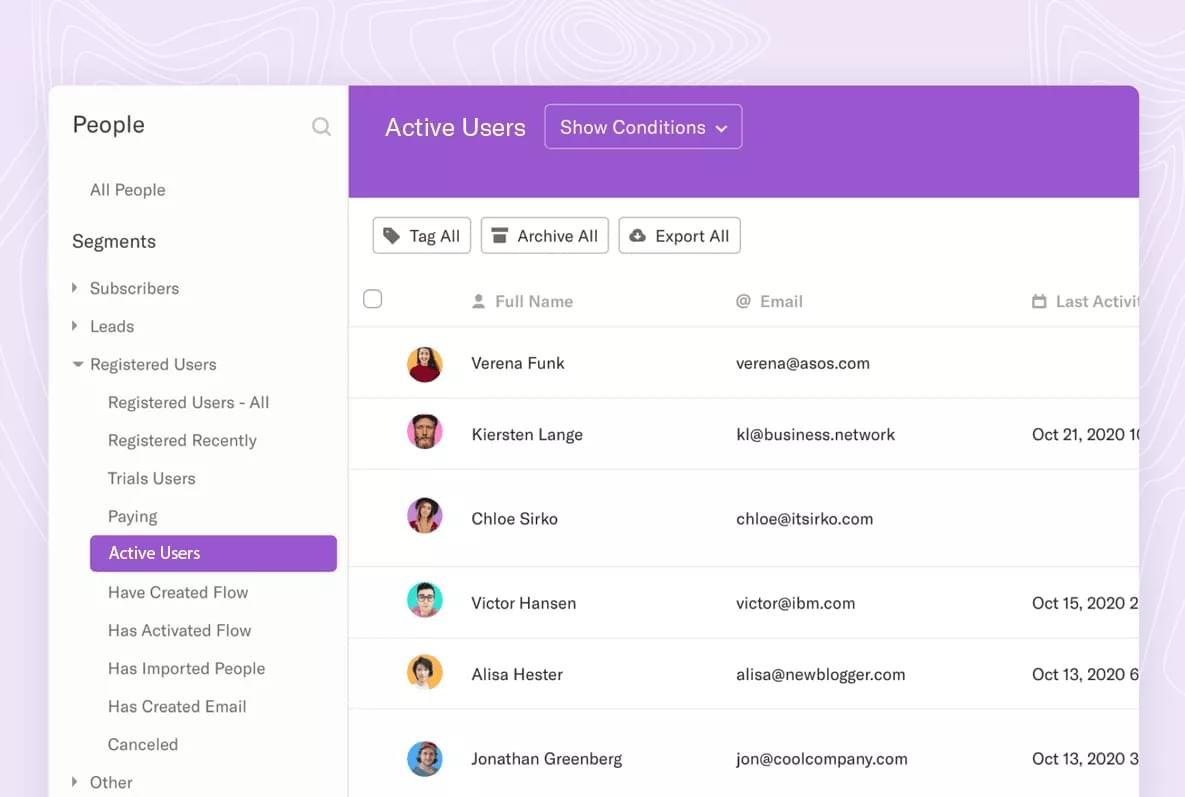 Encharge is one of the most innovative marketing automation systems in the market. It's also quite versatile, so businesses from start-ups to enterprises can make the most of their services.
To give you an overview of what's contained in this review, here are some of its highlights for your immediate reference.
Impressive Automation Tools.
Another interesting Encharge feature is its impressive selection of automation tools. We're not exaggerating when we say that it has one of the most comprehensive lists of tools we've ever come across – it's that impressive.
All of these tools work hand-in-hand to help you identify clients who are most likely to convert into leads.Once it's done identifying users, it will start sending automated emails according to your defined flow. We'll discuss this more later on.
Easy Integration with Foundation 6 Forms.
Encharge has native integrations with apps like Slack, Facebook, Zapier, Integrately, and also offer web hooks. We can easily use web hooks to send data submitted through a F6 form to Encharge. We can now start a series of automations to get the data everywhere you need it. It's really spectacular when you see it in action.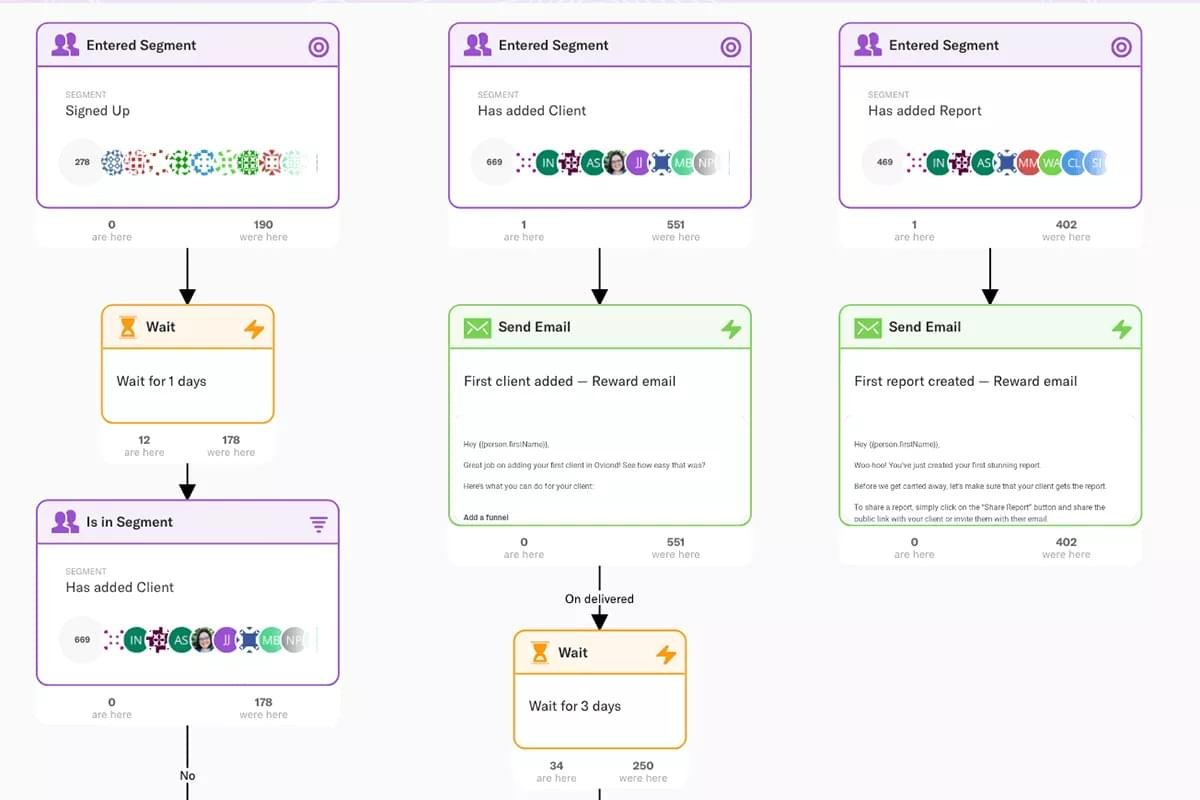 Clean and User friendly interface
Our impression when we started to use Encharge was that it had a clean and well-organized look to it. As we explored it further, we realized that there's a lot more to it than what it seems. What follows are a few automations ideas that you can put in place with things tool.
Onboarding process. You can set up a series of welcoming email for new clients explaining how to use the products they just bought from your store.
Your customers will only receive the emails they want. Send targeted emails to website users according to their preferences so they don't receive unwanted emails
Segments and Tags allow you to manage a big email database with ease.
Flows automations allow you to connect all your favorite business apps (Slack, Facebook, Stripe, Zapier, ...) to trigger/action events to get all the data exactly where you need it to be, all automated, forever.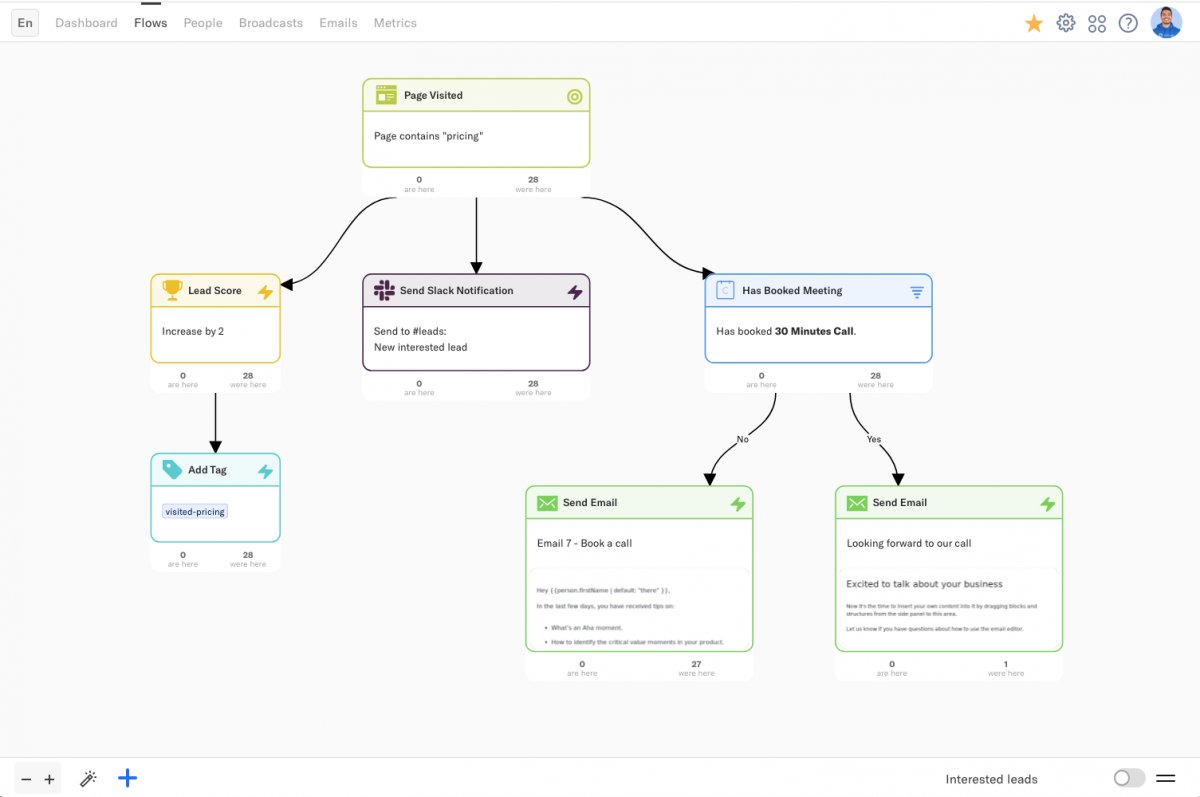 Integrations. Among the different apps you can integrate with Zapier and Integrately really shine.
Monitor your deliverability and engagement rates